For the first time in my writing career, I am self-publishing my latest series!
It's fun and exciting. I can put out books as often as I like, rather than waiting for a publisher to set a schedule, and write what I want, instead of what the publisher expects. A very freeing experience, but also a ton of work. I would never self-publish a novel without first hiring a cover designer and a veteran editor to critique and help me craft each book into my best work yet. I also hire someone to correct spelling and punctuation errors.
The series is set in the fictitious town of Guff's Lake, Oregon, in the heart of the Rogue Valley. Twelve month and 12 of the hottest firefighters ever, each appearing  on a different month on a firefighter calendar. This is why I call the series,Heroes of Rogue Valley: Calendar Guys.
All books will be stand-alone books, which means you can read them in any order.
Now for the breaking news: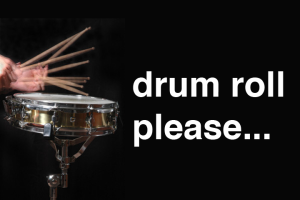 The first two books of the series are out now!!
Meet Mr. January, the first hero featured in my Heroes of Rogue Valley: Calendar Guys series. Now available in print and ebook format I loved writing this book and am having so much fun with the series.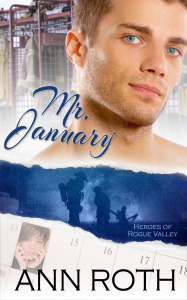 Senior Firefighter Adam Healey is a man with a mission: get promoted to lieutenant at the Guff's Lake Fire Department. It's time, but more important, the promotion will finally earn him the respect of his dying father. Single mom Samantha Everett's deadbeat ex has left her to fend for herself, and she's working hard to support her young son with her baking business. Neither Adam nor Samantha is looking for a relationship. But love has a way of surprising people…  
Meet Mr. February,  starring in book two of Heroes of Rogue Valley: Calendar Guys.  Available in print and e-book format.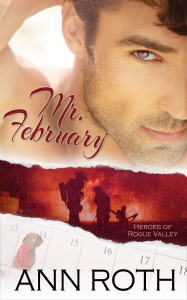 Rafe Donato is a senior firefighter well aware that loving a woman can destroy a man. He will never trust any female with his heart. Jillian Metzger is a talented potter whose biological clock is ticking. Ready to fall in love, get married and start a family, Jillian wants what Rafe cannot give.
Available from Kindle in print and ebook formats, and from Nook, iBooks and Kobo . For links to buy, visit https://annroth.net/ebooks.html. To stay in the know on future breaking news, sign up for my newsletter:

Currently, I am hard at work on Mr. March. I'm not the fastest writer on the block, but I'm making good progress.
Happy reading, and thanks for letting me share this exciting news.
Until next time,
Ann
Connect with me on


Follow me on


Sign up for my newsletter: