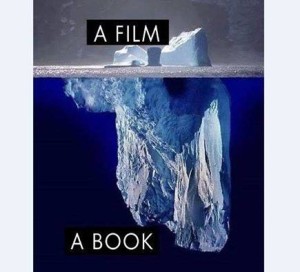 I happen to enjoy movies, TV shows, plays, musicals–just about anything watchable.
But books….
A book can take me where no visual entertainment can, delving deep into a character's pysche. Finding out what makes them tick, what they're afraid of and what they truly desire… That's what I want.
I have a confession, though. As a writer myself, I can't help but read with a critical eye to how I'd improve on the story had I written it. That said, a truly good book, one in which I am captivated and engrossed, soon takes me beyond any kind of critiquing. I love that, love when I lose myself in a story. Visualizing the characters, feeling what they feel, and often wishing they knew what I knew so that they'd make more informed choices, finding out what happens next and next and next until the story ends–it doesn't get better than that.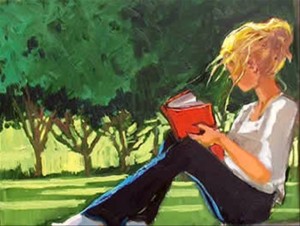 All this talk about books has revved me up. I think I'll go outside, find a shady tree, sit down and read.
Until Wednesday, and wishing you a book that carries you away,
Ann
Visit me at my Facebook Author page https://www.facebook.com/AnnRothAuthorPage
Follow me on Twitter @Ann_Roth
Stop by my website: www.annroth.net