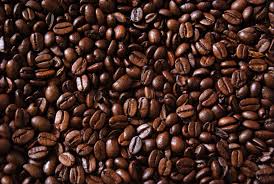 No question about it–I love coffee. The aroma, the ritual of making a pot of the stuff, the taste… What's not to love?
For years, I've used this reliable Capresso coffeemaker that I bought at Costco. I have the option of grinding my own beans or using the pre-ground stuff. I can set it to make strong, medium or weak coffee. Cool, huh? I like this machine and am happy with it.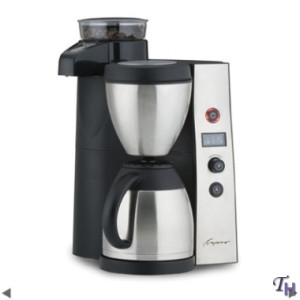 But then… When I visited Ashland, Oregon, in September, I tried something new (to me, anyway) that blew my coffee tastebuds out the water. Coffee made with the Chemex method. The barista who offered it had me sample both regular coffee and the Chemex-made coffee. The Chemex kind was smoother, richer, and superior to any coffee I've ever tasted.
In fact, I was so impressed that I headed for a shop that sold the pot and filters and bought the equipment.
What, you may ask, is Chemex method? It's an old-fashioned way of brewing coffee, and yet it isn't widely known or used.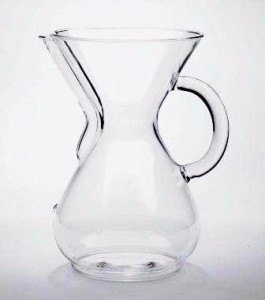 The filters are odd-looking, and require a bit of folding, which isn't so difficult to master.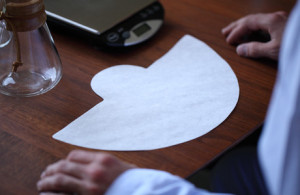 Use any ground coffee, but it should be a fine ground (as opposed to a coarse ground). Follow the instructions, and voilà … Great coffee!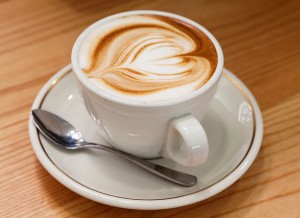 I don't brew Chemex coffee every day. For that, I use the Capresso. But when I'm in the mood for something special that takes a little manual effort, I reach for the Chemex pot and filters.
Thanks for letting me share.
Until Wednesday, and wishing you a perfect coffee (or tea) day,
Ann
Connect with me on my Facebook Author page https://www.facebook.com/AnnRothAuthorPage
Follow me on Twitter @Ann_Roth
Stop by my website: www.annroth.net