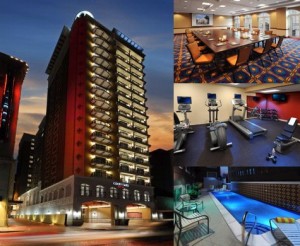 I'm here in San Antonio! These photos are of the Marriott Riverwalk, where I'm staying. This hotel is located on the San Antonio River, and you can bet I'll do some walking here. In the early morning, before the temperatures climb above 80.
On tonight's agenda:The 2014 "Readers for Life" Literacy Autographing will be on Wednesday, July 23, 2014 from 5:30 – 7:30 p.m. at the San Antonio Marriott Rivercenter Hotel in the 3rd floor ballroom. This year, proceeds from the Literacy Autographing will benefit ProLiteracy Worldwide, Literacy Texas, Restore Education, and Each One Teach One San Antonio.
Stop by, meet your favorite author(s), and buy a book to benefit this wonderful autographing party. If you do, come say hwllo.
I'll be in touch again later. In the meantime, I'll be posting updates on my author FaceBook page, https://www.facebook.com/AnnRothAuthorPage, and on Twitter, @Ann_Roth.
Until Friday, and wishing you a great few days,
Ann