I'm all about hard work and that feeling of accomplishment when a task is completed. For me, there is nothing more satisfying than watching the pages in a work in progress add up. Plodding along, adding those seemingly small chunks of daily pages, until suddenly the rough draft of a novel is finished and I type, The End.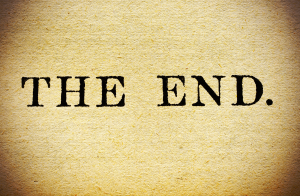 Fabulous feeling! Of course, those words don't mean the work is finished, not by a long shot. But the story is written. Now it's ready for editing and polishing, which often take just as long as the process of writing the first draft.
Sometimes though, we all need to step back and refresh. Today is Labor Day, a day to acknowledge and celebrate all workers. If you have to work today, we can all still celebrate with gratitude and a big thank-you. If you are lucky enough to have the day off, take a moment to appreciate yourself for all that you do.
Until Wednesday, and Happy Labor Day to one and all,
Ann
Visit me at my Facebook Author page https://www.facebook.com/AnnRothAuthorPage
Follow me on Twitter @Ann_Roth
Stop by my website: www.annroth.net