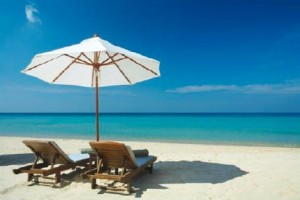 As my vacation draws to a close, I am ready to go home. To paraphrase my mom, "If you're ready to go home, the vacation has worked its magic." This one has! From the go-go of The Big Apple to the laid-back, lovely beach at Siesta Key, it's been a terrific vacation.
Now, I'm looking forward to getting home. Yeah, that means opening the mail, paying bills, grocery shopping, doing laundry and all the other stuff that makes up my daily life. But I don't mind. Most important of all, I'm eager to sit down in my office, fire up the desk top and write!
Okay, but on this last day in Paradise, I'm gonna play. In the Gulf. I'd best get to it.
Until Wednesday, and wishing you a rejuvenating vacation in the near future,
Ann