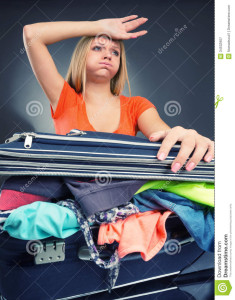 Tomorrow I leave for the Romance Writers of America Conference in San Antonio. I'm excited!
This conference will be attended by over 2,000 members and associate members of the Romance Writers of America. Wow, huh? I love this conference, where everyone writes and everyone understands what I do all day long. Plus, I get to catch up with editors, agents and writer friends– face-to-face instead of online. I also attend workshops and learn new things about craft and business of writing. And bonus: I get to party. In general, I'm not much of a party person. But at this conference, I am.
All these activities require various outfits–lots and lots of them. 🙂 I love to dress up, but sadly, usually don't get the chance to do much of that at home. Here, I get to wear my nice stuff, and even change clothes once or twice during the day, depending on what's up next.
If you plan to be there, please stop by and say hello at the literacy signing on Wednesday, from 5:30-7:30 pm. Over 500 authors will be signing books, and all proceeds will be donated to a literacy charity. Or drop in at my workshop on Saturday, from 11:00 am noon, Men and Women- We Really Are from Different Planets! You'll learn some cool stuff.
In the meantime, I'll be posting updates on my author FaceBook page, https://www.facebook.com/AnnRothAuthorPage, and on Twitter, @Ann_Roth.
Well, it's time for me to get back to packing.
Excitedly yours, and until Wednesday,
Ann