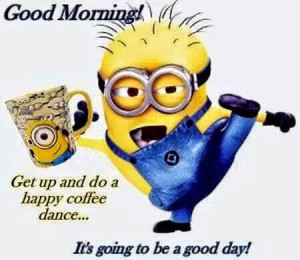 It's going to be a good day! What would happen if this was your first thought as you lay in bed after waking up this morning? You'd get pretty much what you expected–even if some of it didn't go as well as you wanted.
Lately I've been kick-starting my day with this very thought, and you know what? It really, really helps. Even when I had to pare down my manuscript during a sweltering heatwave, with tons of other things on my to-do list. I made up my mind to take each day as it came, put a positive spin on whatever happened, and make the day a good one. And I did, and finding the silver lining turned what could have been a dreary, oh, no! experience into something positive.
Starting my day with a slant on the positive, and finding the silver lining in whatever happens–this could become a habit. Give it a try and see what you think.
Until Friday, and wishing you a very good day,
Ann