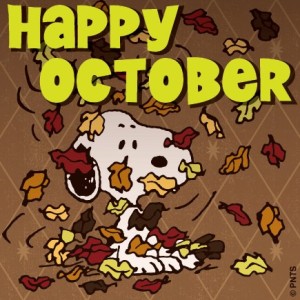 Happy October!! I happen to love the fall. The crisp, cool days, the turning leaves, the pumpkins and the hints of the coming winter.
Kids are buckled down, learning new stuff and doing their homework. TV shows are back on the air, and new ones are available to check out. Apples are in abundance and so is freshly squeezed cider. Yum!
In a few weeks, the leaves will be ready to rake into piles. Oh, the smell of freshly raked leaves. As a child, I remember spending quite a while cleaning up the lawn. I was supposed to put the leaves into trash bags, but sometimes I couldn't resist jumping into the pile I had made. What fun that was! Sure, it meant cleaning up after myself, but the fun was worth the extra work.
Until Friday, and wishing you a leaf-pile of fun,
Ann
Visit me at my Facebook Author page https://www.facebook.com/AnnRothAuthorPage
Follow me on Twitter @Ann_Roth
Stop by my website: www.annroth.net