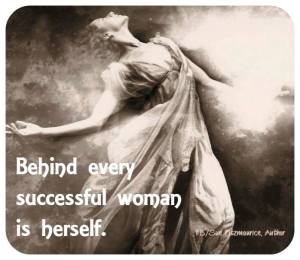 Remember this when you need a pick-me-up. Sure, females face gender gaps, biases against women (sometimes perpetuated by ourselves!), and a whole host of challenges.
This happens even among those who should know better. Recently, I was at a medical facility, where there are lots of talented female physicians (my daughter is one of them). And yet, I heard both a doctor and a nurse refer to a physician they didn't know as "he".
"Dr. xxx is a woman," I gently corrected.
They took it in stride. But I shook my head and wondered when these longtime biases will change. I have no idea, but sooner or later, that change will occur.
In the meantime, don't let the naysayers get you down. With a positive attitude, hard work, grit and support from our brothers and sisters everywhere, we can soar.
Think about it.
Until next time,
Ann
Connect with me on Facebook:  https://www.facebook.com/AnnRothAuthorPage
Follow me on Twitter: https://twitter.com/ann_roth
Stop by my website: www.annroth.net
Sign up for my newsletter: http://bit.ly/1zgiKfG
Until next time,
Ann
Connect with me on Facebook:  https://www.facebook.com/AnnRothAuthorPage
Follow me on Twitter: https://twitter.com/ann_roth
Stop by my website: www.annroth.net
Sign up for my newsletter: http://bit.ly/1zgiKfG