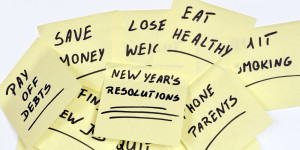 Do you have resolutions for the new year? I used to… Now I make them whenever I feel the need.
I read somewhere that only 8% of people who make those resolutions follow through and stick to them. I'm not sure if that's correct. Maybe the number is even lower.
If you're interested in being part of the 8%, here are 10 tips from WikiHow (I have abbreviated them):
1. Realize that Is Just another day…
2. Pinpoint your most realistic resolutions…
3. Write them down…
4. Focus on one change at a time…
5. Use positive language…
6. Make change gradual…
7. Get support…
8. Review your progress…
9. Build on your resolutions…
10. Celebrate!…
For more info, visit http://bit.ly/1H7P5ce .
Until next time,
Ann
Connect with me on Facebook:  https://www.facebook.com/AnnRothAuthorPage
Follow me on Twitter: https://twitter.com/ann_roth
Stop by my website: www.annroth.net
Sign up for my newsletter: http://bit.ly/1zgiKfG