This arrived in my email last week: The cover of my October release!!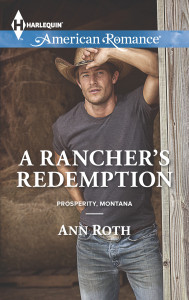 I absolutely love this cover. Loved writing the story, too. This is the second book in my Prosperity, Montana miniseries. Here is a back cover blurg:
Mr. Right-There-All-Along
Since she was a teen, there's been one guy that restaurateur Dani Pettit can always count on—her best friend, Nick. Their relationship is purely platonic…that is until a single kiss changes everything. Now Dani is falling hard for the one man she shouldn't fall for—the one who can truly break her heart.
Although rancher Nick Kelly knows he's to blame for his string of failed relationships, Dani is the only woman he ever trusted. Nick doesn't want to be just another guy who lets her down, but his new feelings for Dani are too strong to resist. Do they dare risk their lifelong friendship for a once-in-a-lifetime love?